The format:
Where, How, When, Why, you go from Stintino
Four questions, to give you four reasons for choosing a destination in our land to reach, on board our motorhomes.

Choose DiCamper, discover Sardinia.
An island is an island because its borders are made of water; Sardinia's charm lies in the fact that, in its physical and territorial limits, it is not just an island, but an infinite universe of wonders to be discovered, both in terms of landscape and culture, as well as history and art.
You only have to choose a random point on the map of the Sardinian territory to get an itinerary that deserves to be tried out and experienced, which is why we have decided to tell you a little about this infinite number of destinations, hoping to give you even more reasons to choose to visit our land.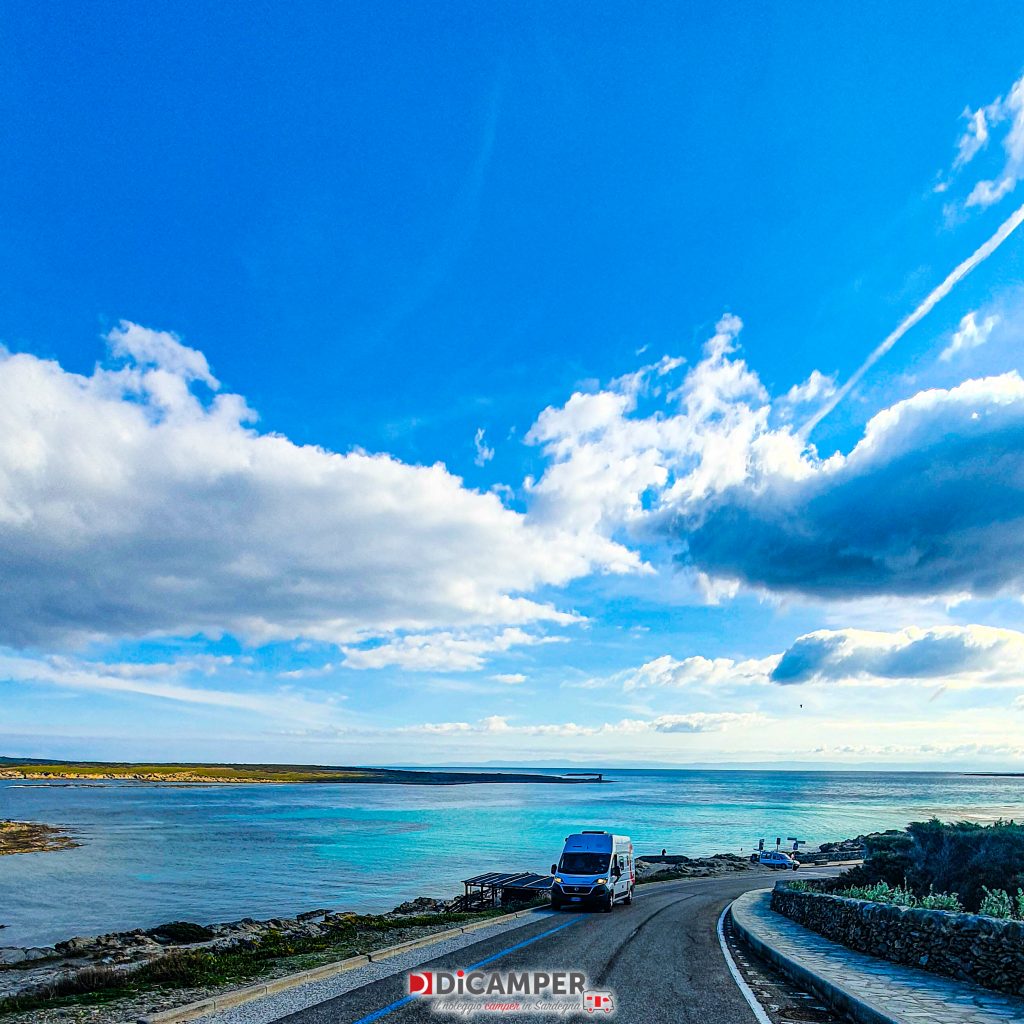 WHERE:
Stintino, north-western Sardinia, a place full of charm and wonderful landscapes. When you say Stintino you think of the magnificent Pelosa beach, but the municipality in the province of Sassari is also much more, both in terms of bathing beaches and in terms of the history and culture that characterise this village, which arose in a strategic position for fishing and seaside tourism.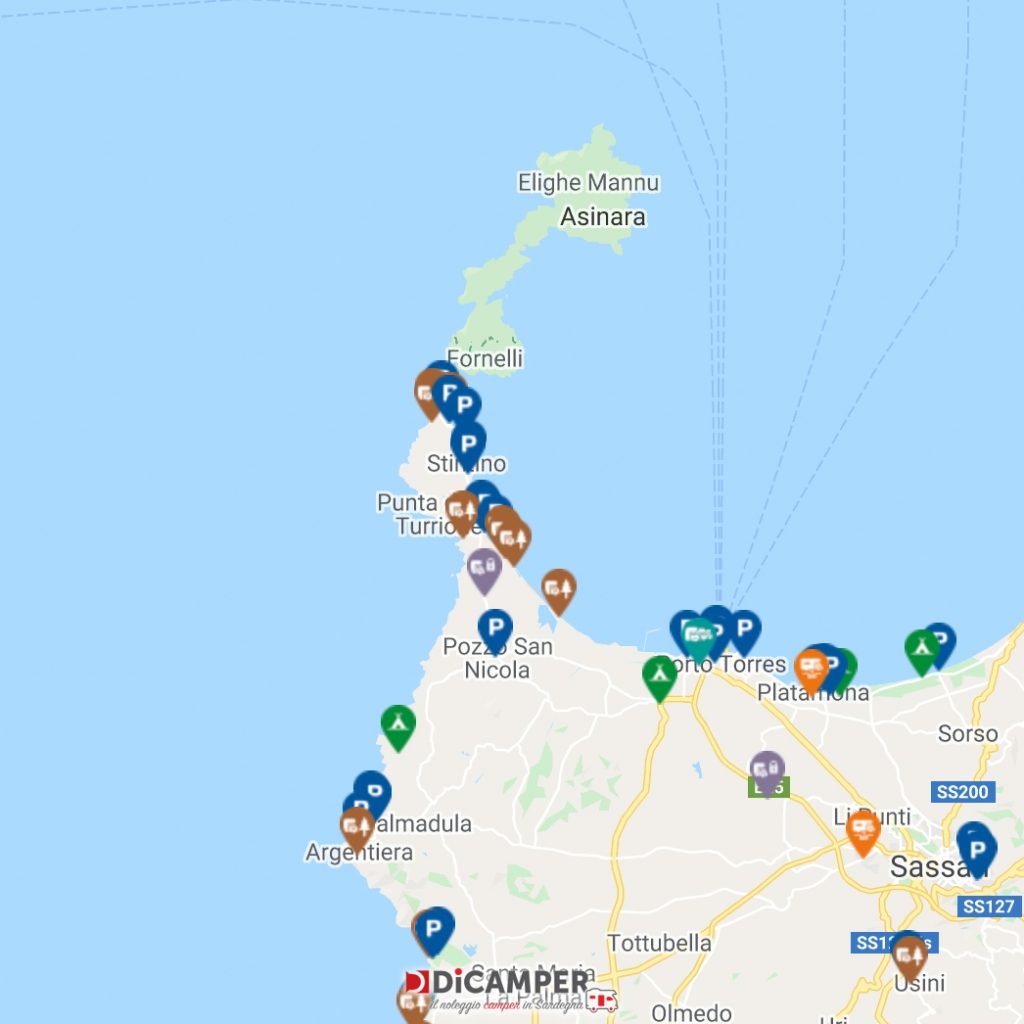 HOW:
Stintino is famous for its beaches, but also for its respect for the environment; in fact, safeguarding the territory has always been a priority for the local community, which is well aware of the value of the gifts that nature has bestowed upon it.
Below is CaraMaps' indication of the useful areas that can be used for parking, disposal of grey and black water, and electrical and white water charging.
WHEN:
The view of La Pelosa is breathtaking at any time of year, but it is personal taste that makes a visit to this municipality an essential part of your itinerary.
If you prefer to live in serenity and appreciate the nature that makes up the whole of this area, we recommend early spring, the colours and scents of the landscape will create an indelible memory for your memory; if, on the other hand, you prefer the movement and warmth of the people with the contour of white beaches and clear waters, to make your holiday images envious, then summer is the ideal time of year.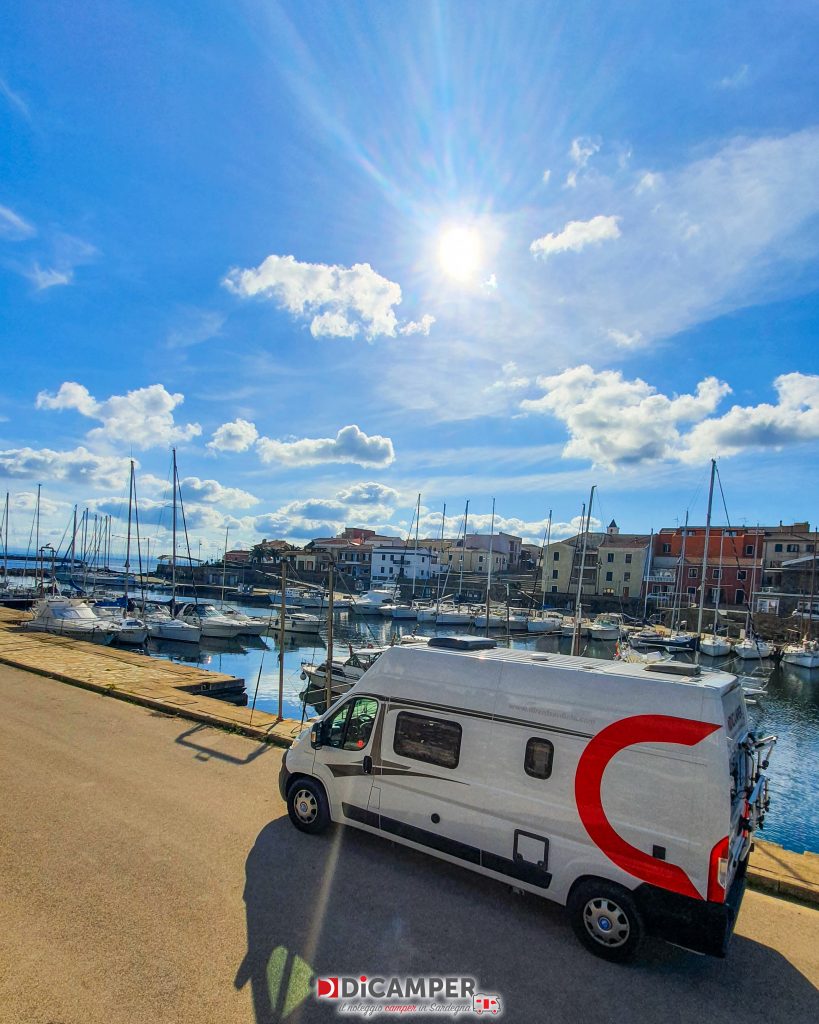 WHY:
It's hard to give just one reason for visiting this place, especially for those who love holidays on the road, but think of a day when you can take a dip under the 1578 Aragonese Tower in the centre of La Pelosa, eat octopus in agliata alla Stintinese to recover your energy and close your stage by learning about the local history and culture in the Tonnare museum.
Book DiCamper for your next on-the-road itinerary and include Stintino in your stops.
Book DiCamper for your next itinerary
Useful links:


https://www.comune.stintino.ss.it/index.phphttps://www.sardegnaturismo.it/it/luoghi/nord-ovest/stintino
https://it.wikipedia.org/wiki/Stintino

Follow us on social media and share your DiCamper experience on our page