The format:
Where, How, When, Why, we start from Castelsardo
Four questions, to give you four reasons for choosing a destination in our land to reach, on board our motorhomes.

Choose DiCamper, discover Sardinia.
An island is an island because its borders are made of water; Sardinia's charm lies in the fact that, in its physical and territorial limits, it is not just an island, but an infinite universe of wonders to be discovered, both in terms of landscape and culture, as well as history and art.
You only have to choose a random point on the map of the Sardinian territory to get an itinerary that deserves to be tried out and experienced, which is why we have decided to tell you a little about this infinite number of destinations, hoping to give you even more reasons to choose to visit our land.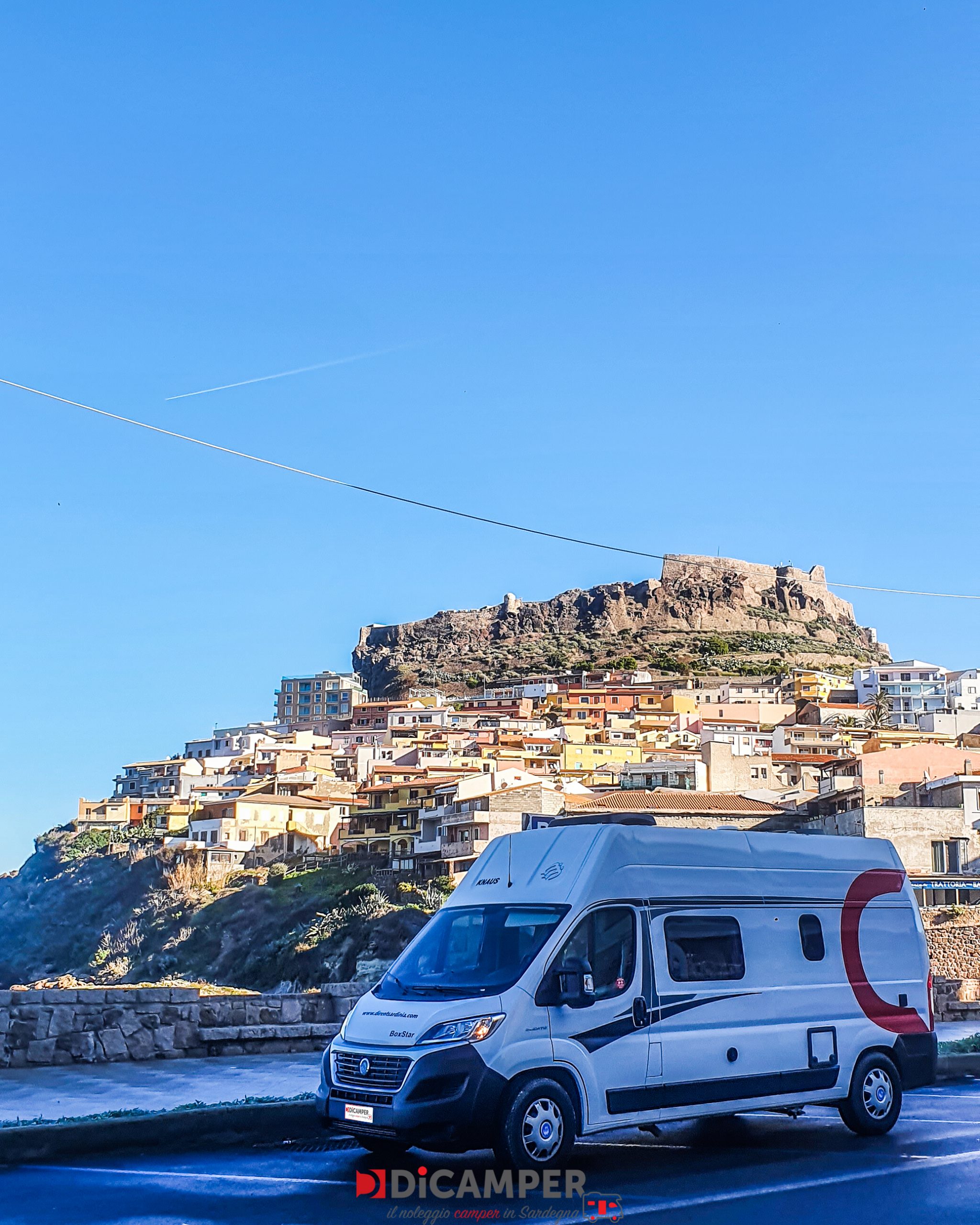 WHERE:
Castelsardo, North Sardinia, a marvellous village overlooking the island's enchanting sea, set on a hill, offering breathtaking views from its historic castle.
A destination full of charm, history and culture, surrounded by wonderful, fascinating landscapes and places, such as the Roccia dell'Elefante, sculpted by the wind but embellished by man in ancient times.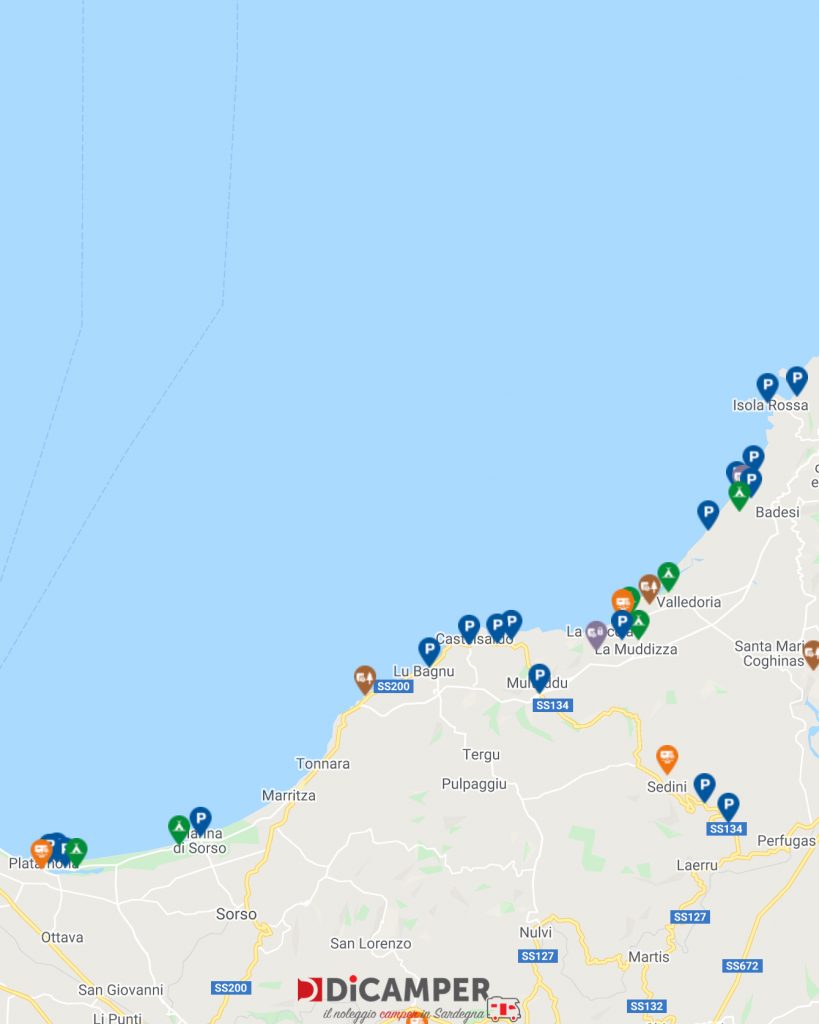 HOW:
Castelsardo, thanks to its position, has a very ancient history, and is probably one of the first places where life developed in Sardinia. In spite of this, it has had a limited physical territorial development, maintaining around it, like a good part of the island, an uncontaminated nature that offers a series of places where you can stay.
Check on CaraMaps the useful areas to be exploited for parking in the vicinity, disposal of grey and black water and white water.
WHEN:
Its history makes CastelSardo a fascinating place 365 days a year.
Very lively in summer because of the presence of beautiful beaches in the area that make it a particularly popular summer tourist destination, but in the Easter period it has the greatest expression of its culture.
During Holy Week, Castelsardo celebrates a series of religious initiatives that enhance the relationship with the faith that the entire local community lives with deep devotion, such as the Notti Santa (Holy Nights), when the public lighting is switched off to make way for an evocative procession that illuminates the town's streets as it passes, thanks to the light of torches. It should be noted that Christmas and New Year's Eve have always been particularly rich in local initiatives in this village.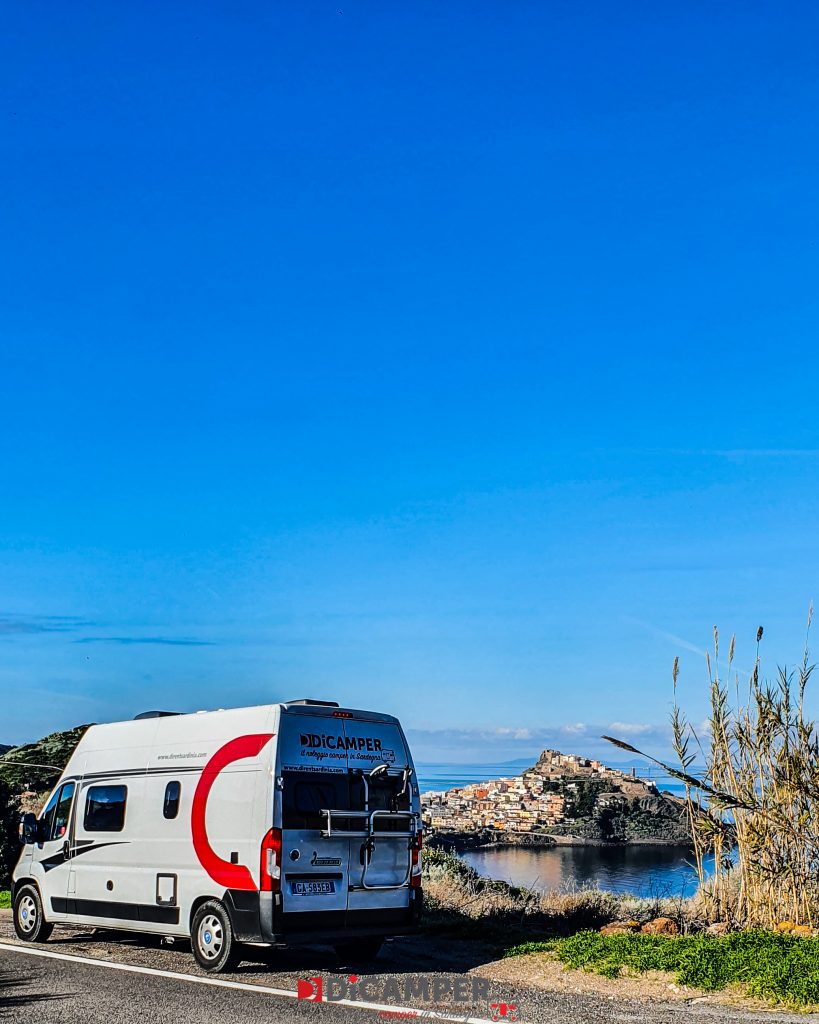 WHY:
Like the whole of Sardinia, Castelsardo is a concentration of history, culture, art and unique food and wine, so there is no single reason to visit it, but one can only ask why not, without finding an answer.
Book DiCamper for your next itinerary
Useful links:
https://www.comune.castelsardo.ss.it/index.php/vivere/cultura/24
https://www.sardegnaturismo.it/it/luoghi/nord-ovest/castelsardo
https://it.wikipedia.org/wiki/Castelsardo

Follow us on our social networks and share your DiCamper experience on our page