A constantly updated list of tips, with all the essential material, to take with you, on your next Camper vacation.
A comprehensive checklist, which will not only help you not to forget the most important things, but will prevent you from unpleasant inconveniences during your vacation.

Let's start
1: GAS BOMBS (Two always present with DiCamper)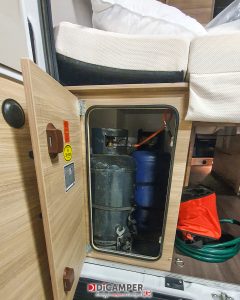 Our first piece of advice, simple but never trivial, is to check, presence and if possible the level, of the gas cylinders for all appropriate on-board uses; we speak in the plural because it is always better to have two, so that a quick change can be arranged in case of exhaustion.
Also make sure of the other indispensable thing paired with the cylinders, namely the key to make the change.
2: OUTDOOR TABLE AND STOOLS (Kit Bookable with DiCamper)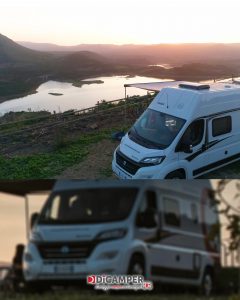 Our second essential tip, is the outdoor kit so that you can make the most of it, the green space that will surround you.
In our accessory kit, you'll find a parasol, coffee table and stools that you can use in the shade of the awning already included above the side entry door, as well as a handy barbecue for the eventual preparation, of your lunch or dinner break.
Ps, the view that will accompany your relaxation, you decide, always choose to satiate your eyes as well.
Check list being updated, also follow us on our social channels to get a preview of our tips
Facebook
-
Instagram
A list of tips with all the essentials for your next Camper vacation, which can also be updated with your experiences, contact us to tell us about your outings aboard our Campers, to improve our check list of essentials or, book
here
your next adventure aboard our vans