Choose DiBoat and sail the wonderful waters of Sardinia.
DiBoat is the new boat rental line from Autonoleggi Demontis, born from a passion for the sea and a desire to enhance every corner of our island's coastline.
DiBOAT: We are ready to charter a new kind of experience.

You can book your Tempest 600 for 6 people now.
If you are a regular charterer and want to set sail immediately among the crystal clear waters of the Costa Smeralda, you can contact us at +393463130764 or +393423522684 to book your outing from the first of our licensed piers. Portisco.

Or to find out about rates and services available, you can write to us at: diboat@autonoleggidemontis.com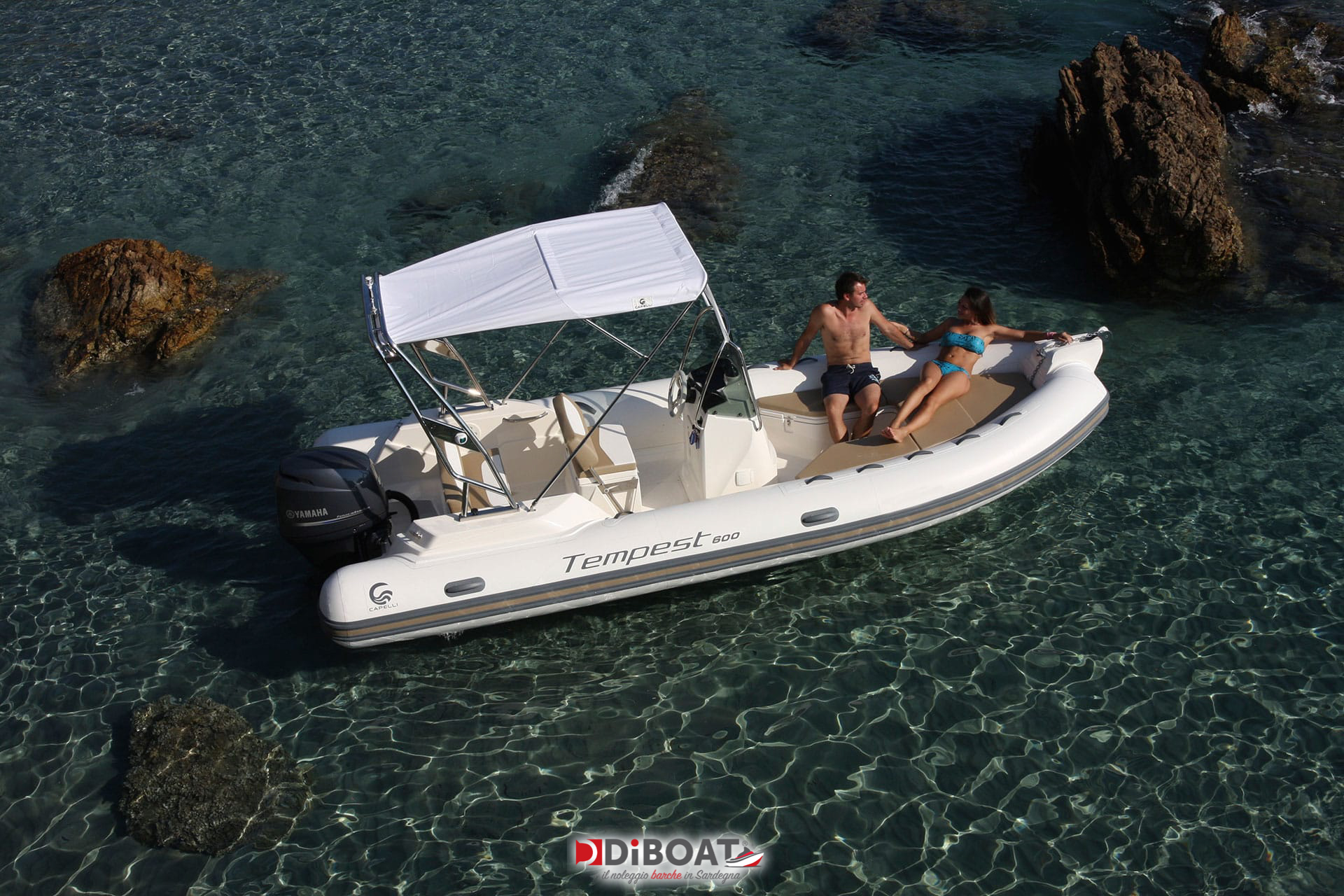 THE FLEET:
Quality comes first. As with all our services, we have tried to focus on the quality of the vehicles, which is why we chose for our first rentals, the Tempest 600s from Cantieri Capelli.
Reliable, safe, easy to drive and suitably spacious and practical vehicles for family or friends' excursions. They can also be hired without a driving licence and are therefore also suitable for occasional hikers.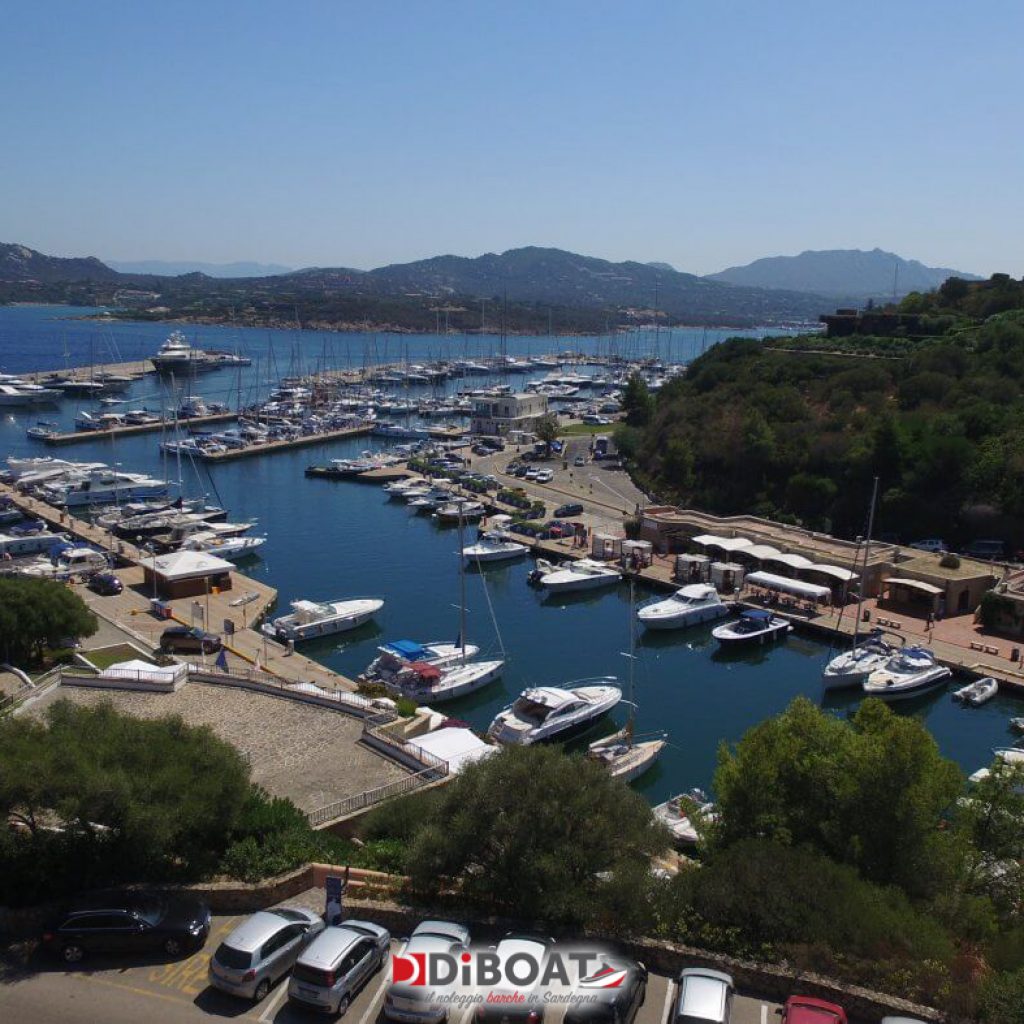 TECHNICAL NOTES:
Capelli Tempest 600, all our boats are equipped with Mercury f40 pro 4-cylinder 995 cc engines and are fitted with:
Sun cushions, Aluminium three-arch awning, Fresh water system with shower. In addition, fibreglass stern tube, stainless steel swim ladder, 130-litre holding tank, bilge pump, on-board computer, trim indicator and rev indicator.
HOW TO RENT:
Waiting to start in other piers of Sardinia, the service is active in Portisco, you can contact +393463130764 or +393423522684 or write to us at: diboat@autonoleggidemontis.com, to know availability, rates and any additional services.
Please note that on each rental, the vehicle is delivered on a full - full basis. When the vehicle is picked up, a full tank of fuel will be present, and the maximum fuel level must also be present when the vehicle is returned at the end of the excursion. In case of lack of fuel, a charge will be made for refuelling and restoration service.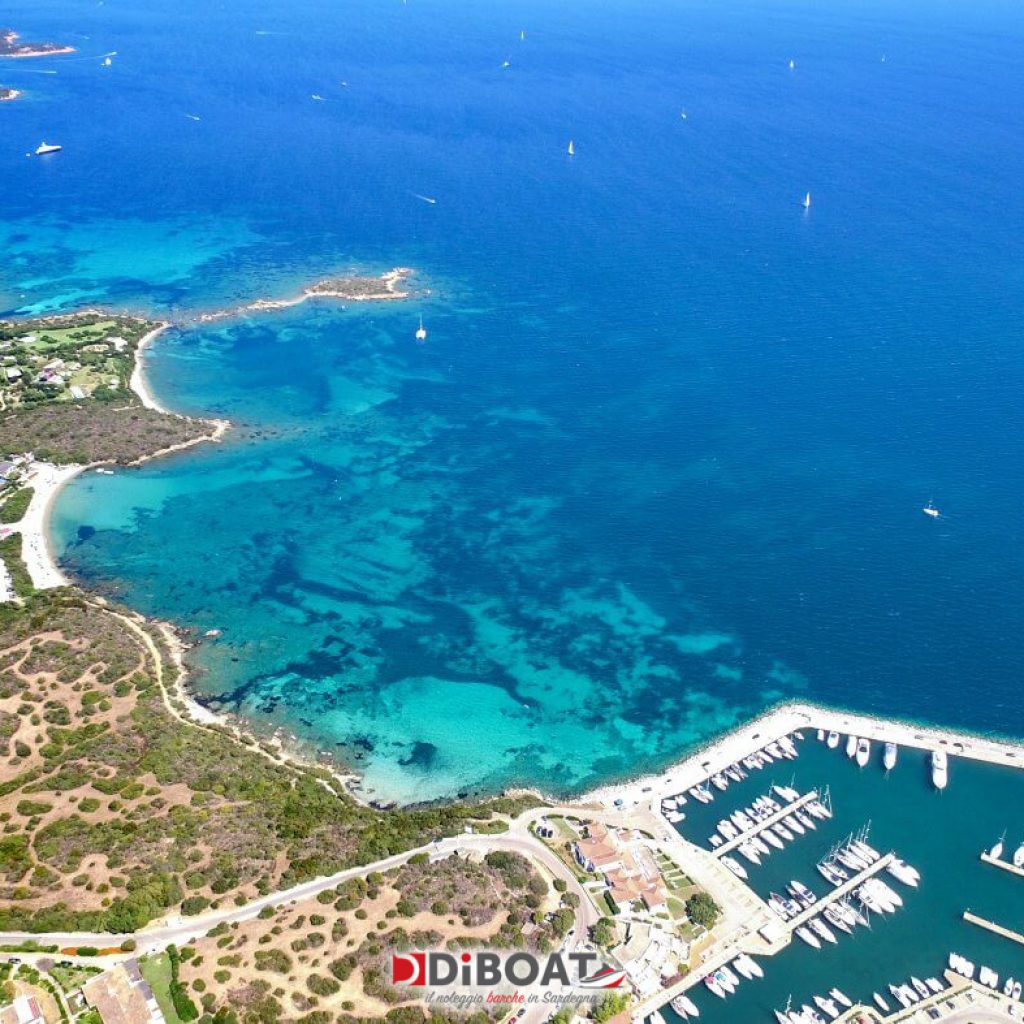 WHERE TO GO:
The wonders of north-eastern Sardinia are endless and starting from the centre of the coast opens up a range of opportunities, for which one excursion is not enough.
From Porto Rotondo to Capriccioli, from the Maddalena Archipelago Park to Tavolara. An indescribable series of breathtaking views and hidden places, which only the sea is capable of preserving and giving to its visitors.

Follow us on our social networks and share your experience on board DiBoat on our page.
To learn more about the destinations that can be reached, visit the official Sardinia Region tourism website by clicking here.
Discover all our services at: www.autonoleggidemontis.com: DIBOAT we are ready to charter a new kind of experience.